COVID-19 Healthcare Heroes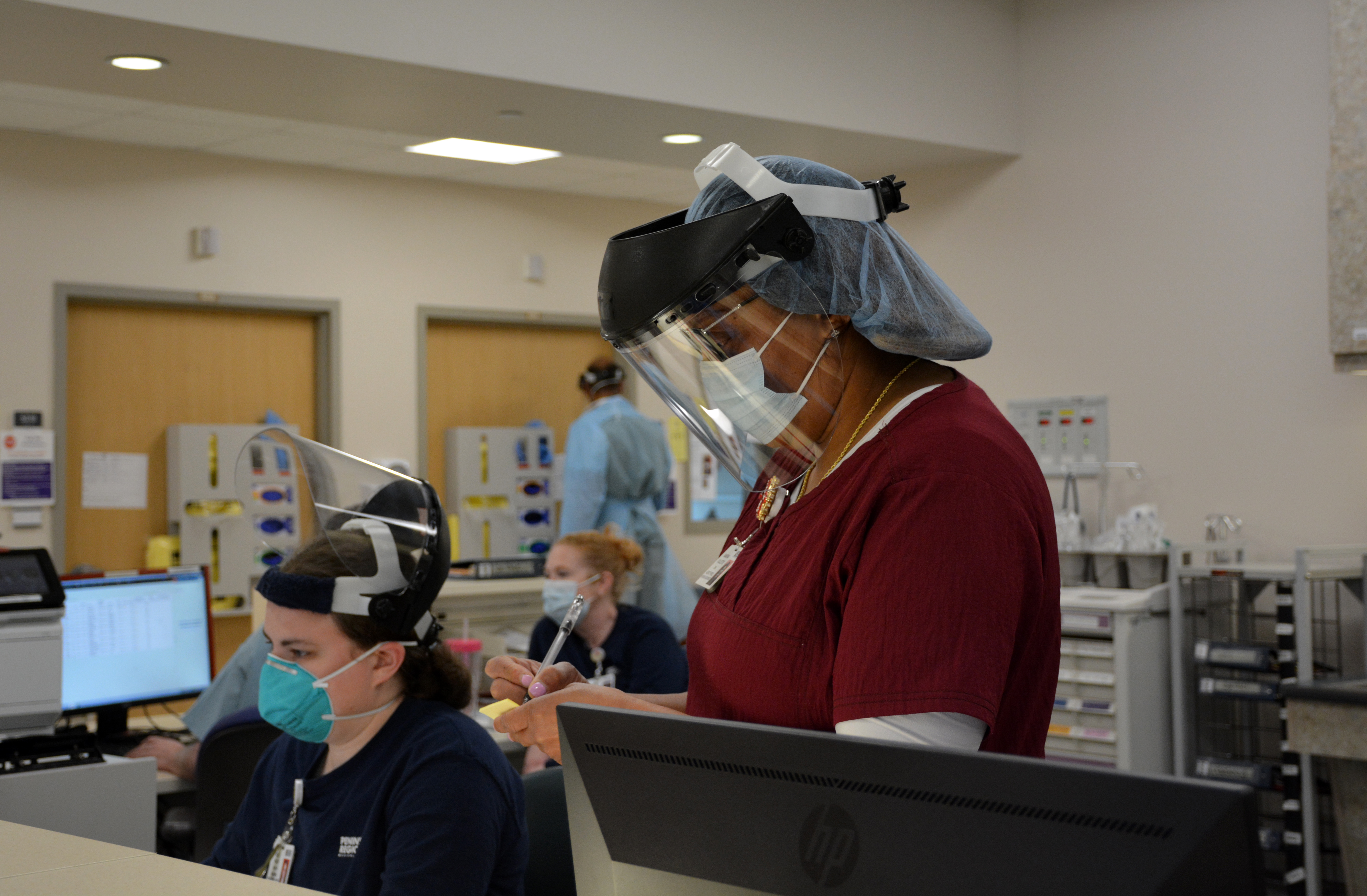 As our heroic healthcare team works tirelessly to fight the spread of COVID-19 and to care for those who have it, please feel free to reach out and thank a healthcare worker, or the whole team. You can write a thank-you note that we'll share with staff - click here. 
In addition:
DONATIONS: To learn about the donation process, click here. 
Signage: If you have a sign you would like to place for our staff to see, we are happy to share these. A ground-staked sign is preferable. We can accept these in our outer gravel parking lot to keep you as safely distanced as possible from our hospital. We will post the signs at employee entrances so they can enjoy them while they enter or leave for the day. Call 410-543-7139 to arrange a drop-off.
Video messages of encouragement and prayer: While we can't have large groups coming to our campus, our staff is uplifted by the many kind thoughts and prayers directed their way. If you have a message you'd like to share with our staff, please upload it to your Google drive or Dropbox and share the link with gwenn.garland@peninsula.org so we can share on our internal video servers.
To send a message to a patient: Our no visitation policy is in place for everyone's safety; however, we know it's hard to be apart from loved ones while they're in the hospital. You can still reach out to patients via our e-card delivery service.  Visit https://www.peninsula.org/patients-visitors/send-e-card
We thank you in advance for understanding the above distancing practices that allow you and us to practice within safe parameters.  These practices have been put in place to protect you, our patients and our healthcare team. Thank you so much for continuing to share your positive thoughts and encouragement for our staff. The very best way to show your support is by observing all of the rules put in place to keep you healthy, such as staying at home, social distancing and hand hygiene. Stay safe and stay well.