Screenings and prevention can make a big difference in your heart health.
Peninsula Regional's Guerrieri Heart & Vascular Institute offers many opportunities for our community to check up on their heart and vascular health and maintain a healthy cardiovascular system.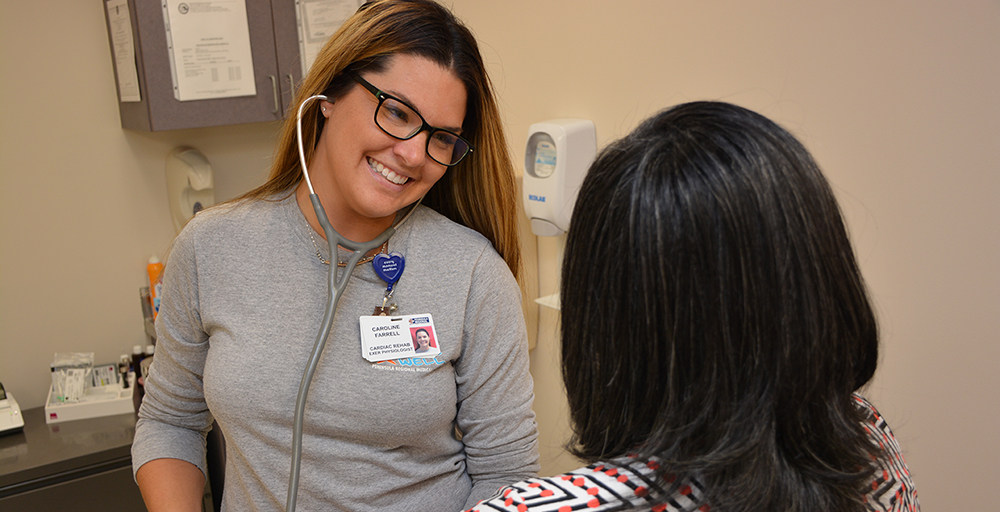 ---
Be Heart Smart
Free heart health screenings are available by appointment at Peninsula Regional Medical Center by calling 410-543-7026. Appointments are available on Tuesdays and Thursdays.
The screenings include a free heart disease risk assessment that includes a fasting lipid profile (total cholesterol, HDL, risk ratio and glucose), ankle/brachial index, resting 12-lead EKG, body fat/body mass index; blood pressure and pulse oximetry testing and more. Those who choose to participate must not currently be under the care of a cardiologist or have a known history of heart disease. Because of the blood testing, a 12-hour fast is required beforehand.
Vascular Screenings
Free three-part vascular screenings are offered by appointment monthly at Peninsula Regional for people 55 and over with risk factors (high blood pressure, smoking, diabetes, high cholesterol, obesity, family history) or symptoms of vascular disease (leg pain when walking, numbness in leg or foot, stroke-like symptoms, unexplained abdominal or back pain). The comprehensive screening includes an ultrasound of carotid arteries, an abdominal aortic aneurysm (AAA) screening and peripheral artery disease (PAD) screening.  This same screening is performed every other month at the Ocean Pines Family Practice location, in Berlin, Maryland.
Appointments are required. Call 410-543-7123 to schedule yours.