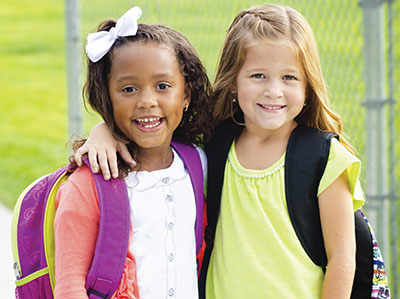 A partnership between Peninsula Regional Medical Center and Adventist HealthCare Behavioral Health & Wellness Services is making it easier for young people to get the emotional and behavioral support they need.
In spring 2016, PRMC and Adventist joined the Peninsula Regional Medical Center Foundation to celebrate the opening of the new Rebecca and Leighton Moore Child and Adolescent Behavioral Health Unit at PRMC. The new unit provides outpatient behavioral healthcare for children as young as four years old.
The highly skilled clinical team provides compassionate behavioral healthcare to help patients successfully manage their illness and maintain optimal activity at home or school. The Outpatient Wellness Clinic treats children with anxiety and stress; ADHD; bipolar disorder; conduct disorders; depression; grieving and loss; obsessive compulsive disorder; personality disorders; post-traumatic stress disorder; and schizophrenia.
While adults often feel depressed due to stress at work or home, financial problems or medical conditions, children deal with much different issues. Often, they are struggling to cope with pressure to excel in an increasingly competitive academic environment or are victims of bullying. These all-too-common situations can lead to behavioral health problems such as anxiety, depression or obsessive-compulsive disorders.
If parents notice signs of depression in their children, such as changes in sleep and appetite, isolation from friends, behavior problems or lack of interest in activities for two weeks or more, they should call the clinic for help.
In addition to outpatient care for children and adolescents, PRMC also offers adult inpatient and partial hospitalization services. 
If you or a loved one needs help, call PRMC's Outpatient Wellness Clinic at 410-543-7119. The clinic is open Monday through Friday, 8:30 a.m.-5 p.m.